Looking for an Organizational License for your Library, School, or Daycare?
Our program combines traditional flashcards and worksheets that you print yourself with a next generation online learning system.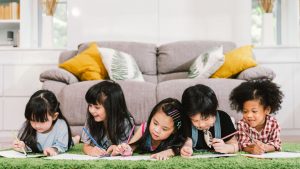 Step by Step Instructions: Our course is divided up into 15 unique steps. Each step builds on the prior step to systematically teach your child to read.
More than 200 printable worksheets.
More than 500 flashcards, both online and printable
More than 20 online stories for your child to read.
Multimedia content with instructions for each step.
Multiple online learning games to reinforce what your child is learning.
Looking for the $8.95 Monthly Membership?
Access to all content for an entire year.